Hello.
We hava a miniture only few weeks old that is going with her owners to SPAIN.
Is there anybody that can help me on the import rules.
It seems to be realy hard to get the right informations....!!!!!
Can anybody pleas help me

snasapjasa





In Spain we don´t have very strict rules:
-correct vaccinations
-correct deworming
-vet exam before the travel
-rabies vaccine (if the age of the puppy permits it, if not, it would be necesary to have a paper from the vet saying that the dog is too young for such vaccine and that he garantize that the pup hasn´t been in contact with any wild animal)
- passport, microchip...
All our imported dogs came with us (flying in the cabin) having this documents, and never nobody has checked the papers. I have to mention that we´ve imported dogs from Netherland, Poland, Sweden, German. May be importing from other countries the rules are different. So if the new owner comes to pick up the pup, it will be easier and I think the buyer should check it. Good luck!

Olga





i bet the owners are very lucky

blacknwhite





Thank you so much:)
This is the female comning to Spain;) 6 weeks old in the picture:)))
[url=[url=https://servimg.com/view/13293727/30]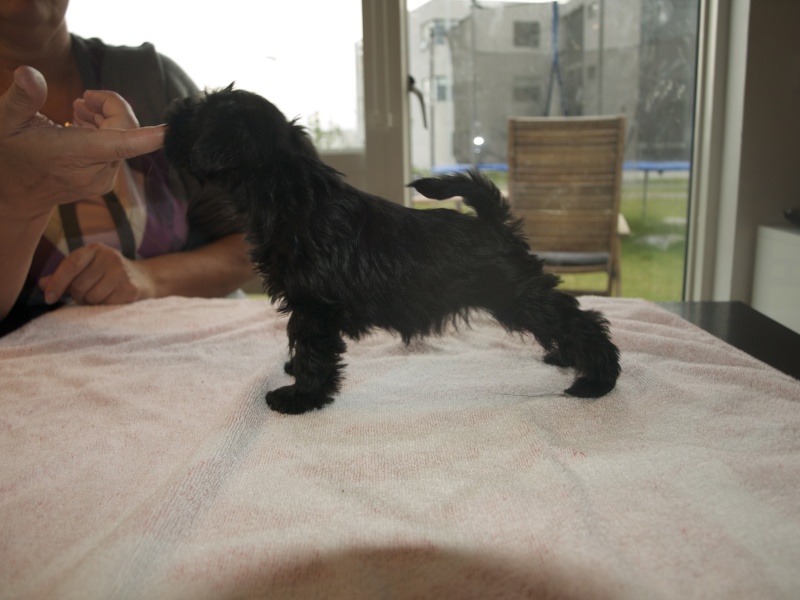 snasapjasa







Similar topics
---
Permissions in this forum:
You
cannot
reply to topics in this forum