OLSEN Bella Fraga
DB.07.06.2003
F. Interch., Ch. Pl., Ch. Ru., JUNIOR POLISH CHAMPION, Best in Show Weteran CLUB '09, WINNER OF EURO 2005, v-ce WINNER OF EURO 2004,
POLISCH CLUB WINNER, CLUB WINNER OF ROMANIA 2007 + BOB, Multi BOB
Sasquehanna Foremniak
M. JUNIOR POLISH CHAMPION,POILSH CHAMPION,CLUB WINNER '03,CLUB WINNER '04
OTYLLA FACE DAY INOWROCŁAWSKI DWÓR

he is 33 cm

JUNIOR POLISH CHAMPION
POLICH CHAMPION
5 x CACIB
Multi BOB
Multi CAC
4 x BOG
2 x BIS
BEST IN SHOW DOG KALISZ/POLAND 2006 place I
BEST IN SHOW DOG LEGNICA/ POLAND III
BEST OF GROUP Sopot/ POLAND 2005
Best DOG in the kennel club Kalisz 2009 (of all breeds)
BEST OF GROUP 2nd place KALISZ 2009
Best DOG in the kennel club Kalisz 2007 (OF ALL BREEDS)
BEST OF GROUP KALISZ 2005
Best IN SHOW Puppy GŁOGÓW POLAND 2004 II
BEST OF GROUP CZĘSTOCHOWA POLAND 2004 II
his first dog show, at 10 months. We won junior class and be palcemand on J.H.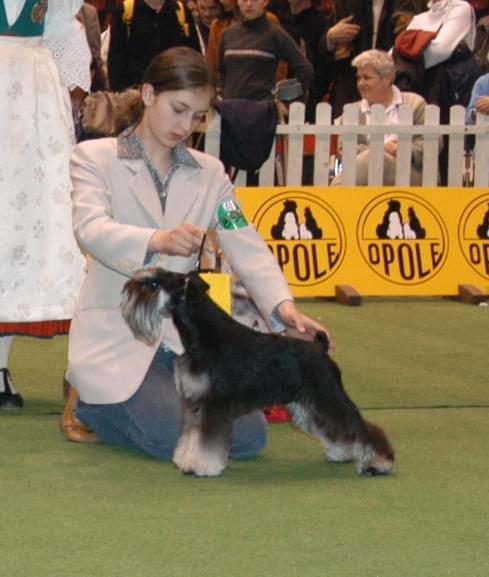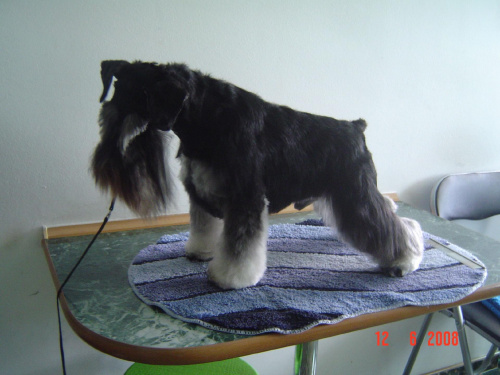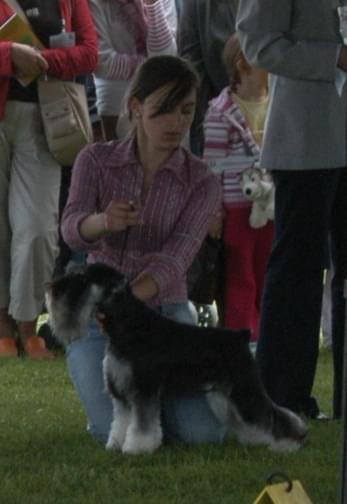 avalible puppys male
show quality, one of the puppys
ESTREITO
Last edited by Tiesto / Bella Fraga on Sat Jul 03, 2010 12:51 pm; edited 2 times in total (Reason for editing : add foto)

Tiesto / Bella Fraga





All puppies from this litter
http://picasaweb.google.pl/Tiestokennel/OLSENBELLAFRAGAAIREWOW#
Three of them are searching for new owners

Tiesto / Bella Fraga





not fresh groomed but I want to show you him
He is 3 weeks after strip. (everything is on top ;-) )
shown to photo quite by accident, by my three years old son
in June, he passed seven years
ears, head and neck was not stripped yet
what do you think about his condition ??

Tiesto / Bella Fraga







Similar topics
---
Permissions in this forum:
You
cannot
reply to topics in this forum