HELLO TO ALL, THIS WEEKEND We went to Zadar in Croatia AGATHA CRISTI ORSINI AND GET TWO FIRST EXELLENTE , 1 CAC AND 1 CACIB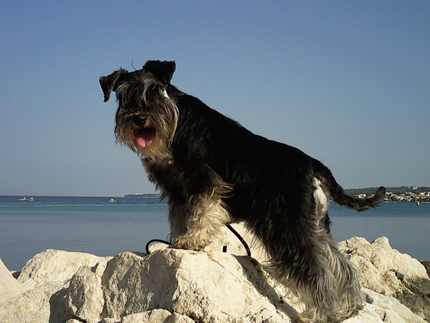 dicasandrea





Super ! so happy for you !

des matins de cristal





Mirta's Haus Lilifee Lemo -

2x CAC,2x CACIB,2x BOB,2x group finalist
nice job! how exciting!
super cute photo! i love how happy he looks!

SchnauzkyLVR





Congratulations to Rafo :-))) Zadar is a city and a very beautiful show if it's sunny, the trip was long but it was worth it, I was just very disappointed because both of the two judges have won the to bob male with an obvious defect in disqualification, he has a long white stripe from the neck and chest is not allowed in the standard and sorry to hear that the judges do not know the breed standard.

dicasandrea





Congratulations Andrea !
Mirta's Haus Hope For Me - CAC CACIB BOB
Mirta's Haus Beatrice - EX 1. BOB Veteran
Andrea I saw a male and I could not believe that he got both days BOB
Photo ...

beatrice





Hello Beatrice, I too could not believe it

dicasandrea






Ilovemydog






---
Permissions in this forum:
You
cannot
reply to topics in this forum